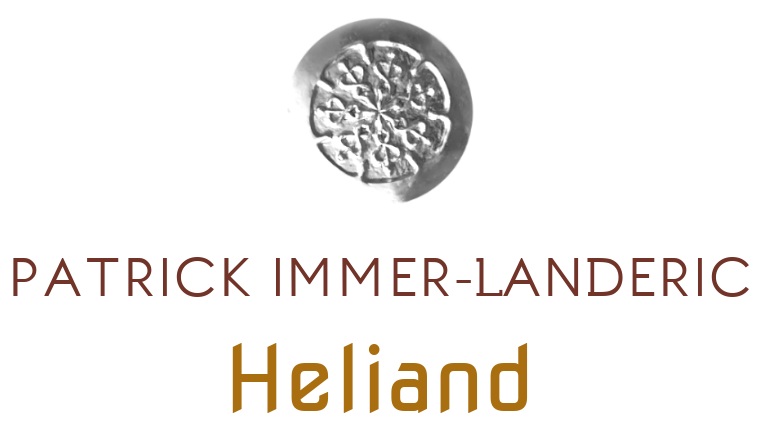 I was born in Montreal, Québec, 1963, November 22nd, as Patrick Landry. The same day, even hour, of a well-known drama perpetrated in Dallas, Texas. Right, you got it. It is by the way the reason why I have been given a name that refers to Ireland.
In 1969 my divorced mother got married again with a kind Swiss architect from Lausanne, who she met in Montreal, Beat Immer.
I probably would have grown in North America if my mother's honeymoon would not have decided her to rise her 2 children on Leman lake's majestic banks. There she found, in an amazing coincidence, the very same landscapes that her own father, Jean Brisson, had put on canvas long time before. My grandfather was by the way very good at representing water. My mother Suzanne, who also paints landscapes, has an undeniable talent to express the life of the earth, the magic of clouds. I think she could make Kurt von Balmoos jealous. A part of her secret she shared to me ; she uses Sennelier fat chalks.
So when I was 7 years old I came to live in Switzerland with my youngest brother Godefroie, and my parents.
I followed all my schooling in Lausanne. I had the unique chance, as a student in the  Gymnase de la Cité, to have as an art teacher this great painter from Neuchâtel, born in 1929 ; Jean-François Reymond. I was able to catch his famous equation, although I didn't understand it by then. But it still feeds my visual artist vocation ;
Space + Time = Life
Just like him, I dedicated myself to enliven the light. As for me, it is enough of a life task, I don't have many other projects.
Between 1991 and 92 I achieved in Lausanne two trainings that I performed in parallel ; visual art teacher for French-speaking Swiss Secondary School, and class teacher for Steiner-Waldorf Schools.
I was always strongly keen for Art history as the perfect tool to decrypt humankind soul evolution through the ages.
So my roots and educational environment favoured the fact that I could express my creativity through drawing, sculpture, modelling, the fact to paint and portray, choral singing, theatre, poesy. It can well be that I am more the «cicada–like» than the «ant-like »  kind of person. Though.
I travelled a lot, as many did when the world was simpler, and often much less far. But I was driven to know quite well a part of Europe treasures ; I crossed this continent from Lapland Arctic Circle to Córdoba terraces, from Skye rugged islands to Armenian underground stone-carved temples. I lived in different cities and countries, in addition to Canada and Switzerland ; Northumbria, Haute-Savoie, Reykjavík in Iceland, Athens. I also exhibited my art there.
I am the father of 3 amazing girls ; Korydwen, Aryelle and Eleftheria, born between 2005 and 2011.
By now I live in the French part of Switzerland.
I think a nice way to conclude this sketch of a biography would be to tell you something about whom I feel indebted to as a painter, and why.
The sequence I will use for that purpose is related to my biography path only. It doesn't show elective choice.
My gratefulness goes first to Jean-François Reymond, already named above, for having so deeply introduce us, its students, to Greek Art Genius. By having us draw for months out of splendid models the Kouros of Delphi or the Winged Victory of Samothrace he has raised in us the experience of Primeval Man, and the grace and health strength related to this experiment.
I want to thank my parents, Beat and Suzanne Immer-Brisson, for their choice to rise up there 2 boys in Lake Geneva region. So I owe them the daily view of Mont Blanc, the exceptional life and cultural quality of Lausanne City. I thank them for having supported my crazy existential choices, specially the one to follow the local Fine Art school.
I want to thank my late cousin Eric Parent (1962-2009), from Joliette, Québec, a painter as well, early genius and very-deep soul. Through his own painting practice he introduced me very early to carnation painting secret.
I want to thank Vana Kali, from Athens, for she freed the Prometheus that was enchained in me. She wonderfully supported my creativity. Until then, I was painting in shadow. Now, the sun of Greece accompanies me always.
I want to thank Sylvain Jallard, from Romainmôtier in Switzerland. For his infinite patience, the know-how and angelic sensitivity which made possible this website creation to become like a childbirth for me.
I am also deeply grateful to Muriel Spring Sarkissoff, my Edelweiss. She helped me much to identify, with remarkable relevance and sensitivity, the three roots of my inspiration, my three primary colours.
November 2020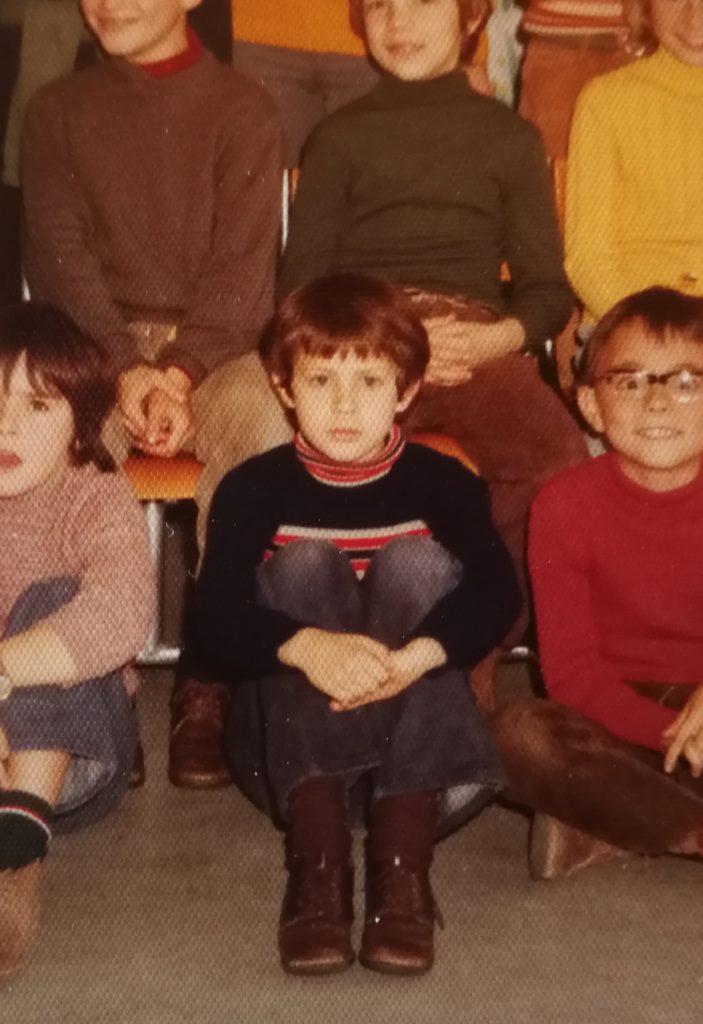 Patrick © 2017-2022 | Réalisation Sylvain Jallard